Traffic
Through the use of our technical expertise Qk4 has assisted both public and private clients in moving vehicles from place to place as efficiently and safely as possible.
Qk4 can call upon an experienced staff to perform all facets of traffic engineering: data collection, capacity analysis, parking studies, origin-destination studies, sign and marking plans, traffic modeling, corridor and alignment studies, and traffic management plans. Qk4 has considerable experience in conducting traffic impact studies, traffic counting and traffic forecasting for private and public developments.
Traffic Counts/Miovision
Qk4 has extensive traffic counting experience. We have collected traffic data throughout the country under conditions ranging from low volume rural roadways to major urban interstates. Qk4 uses Miovision traffic camera devices to collect traffic data. Qk4/Miovision's process is simple:
Collect Video
Upload Video
Download Reports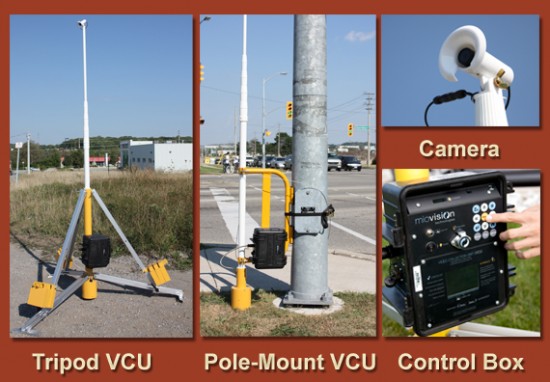 Traffic Forecasting
Qk4 has traffic forecasting experience throughout the country including highly urbanized growth areas such as Atlanta and Charlotte. We have completed traffic forecasts for highway projects as well as small area planning studies. Forecasting complexity ranges from simply calculating and applying growth rates to analyzing a new bypass or interchange using TransCAD.