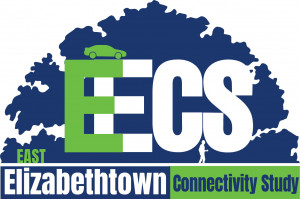 Welcome to the online website for the East Elizabethtown Connectivity Study (EECS). Launched May of 2020, this study will result in a guiding vision to improve mobility for all citizens and travelers to embody the City's motto of "something for everyone".
Over the years, Elizabethtown and its transportation partners have built a network that accelerates economic development, just-in-time delivery, efficiency in logistics and, above all, enhances the quality of life for its citizens. As it says on the City's website, E'town's network puts "E'town right in the middle of it all," which is a key to being consistently named one of the best places to live, work, and visit.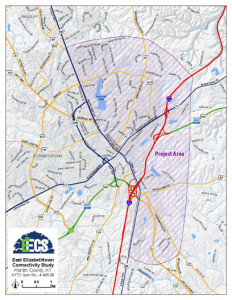 The city of Elizabethtown has experienced rapid growth in commercial development and traffic volumes along several routes in recent years. This has resulted in safety issues in the downtown area including pedestrian safety and significant congestion issues especially around the US 62/I-65 interchange. Numerous businesses have opened in recent years at this interchange including hotels, gas stations and restaurants. This is also the exit that is highly utilized by southbound travelers on I-65 to access Ring Road and US 31w for large retail outlets and additional restaurants.
The City of Elizabethtown has also expressed interest in revitalizing the southern part of the community. A new school is under construction on New Glendale Road (KY 1136) that could increase traffic and residential development in this area. Several businesses have located in the downtown area along US 31w which has increased the pedestrian and vehicular traffic. Access to the east side of Elizabethtown from the south is impeded by traffic flow around the courthouse square and also the railroad crossing just south of the courthouse.
The purpose of this study is to identify and evaluate immediate and long-range improvement opportunities to improve connectivity, mobility and safety along and east of US 31W in the Elizabethtown/Hardin County area.
Public Involvement and engagement is a fundamental part of our process. Join the conversation and get the latest updates on this project.