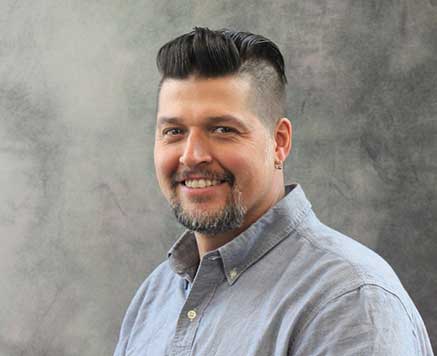 "I've been lucky to spend most of my career helping the indigenous people of America which, because I'm Scottish & Cherokee, is something very important to me personally."
Hickory Jason Adams joins Native American Services.
We are happy to welcome Hickory back to the team as he joins Native American Services full-time as a Civil Engineering Designer.  Hickory has been working in this industry since 1993 and has worn many hats in that time, including Surveying, Water/Wastewater Systems, Highways/Structural (bridges and buildings), Site Development, ArcGIS, Construction Inspection, and Environmental Studies.  Hickory especially appreciates the opportunity to work with a variety of friendly, knowledgeable people through the unique projects our Native American clients bring.  In his free time, he enjoys spending time hiking, camping, and building hot rods! Hickory will be working on Native American projects in our Albuquerque, New Mexico location.