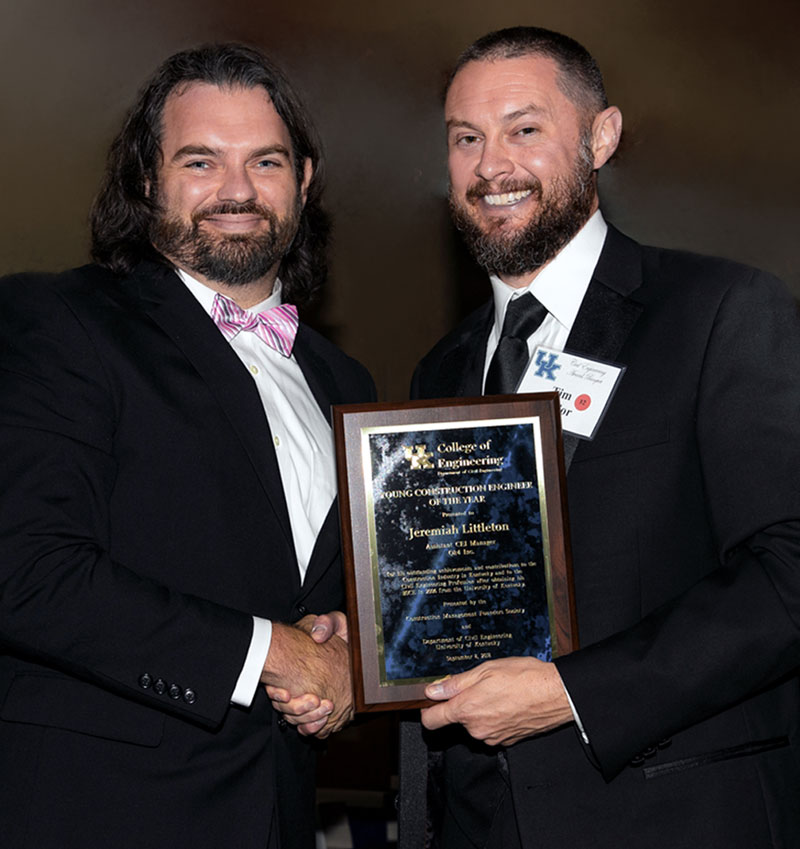 Congratulations to Jeremiah Littleton!
Established by the University of Kentucky, this award is designed to recognize outstanding early career achievements by individuals who have graduated from the University with a degree in civil engineering five to fifteen years ago.
Jeremiah has been with Qk4 since 2016 and serves as Assistant CEI Department Manager. He is an accomplished construction engineer, from designing sidewalk slabs to the completion of oversight for the new I-65 Lincoln Bridge in downtown Louisville. Jeremiah provides project management for many projects, both big and small. In the recent past, Jeremiah has helped with the completion of noteworthy projects such as the Revive 65, critical aspects of the Kennedy Interchange project, the ARRA sidewalk and ADA projects, Westport Road and Watterson Interchange, and numerous other interstate highway and Local Public Agency (LPA) projects.