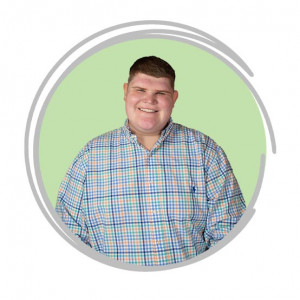 "I chose to pursue this career because I wanted to help make a difference in the community through planning and designing."
We are excited to welcome Chris Lyons to the Qk4 team!  Chris is joining our Land Survey department as a full time CADD technician.  He will be working with creating CADD drawings from surveys as well as working on GIS projects. Chris will also be assisting with the capture of aerial surveys to assist our clients.
He recently graduated from Kentucky State University with a Bachelor of Science and Master of Science in Environmental Studies with a concentration in geospatial applications and remote sensing.
Chris' favorite thing about his job is that he is able to apply the skills learned in his years of study to real-world applications. Chris is also excited for the opportunity to work with technology and software that he has not previously been exposed to.
In his free time, he enjoys photography (landscape, wildlife, and architectural).
Please join us in welcoming Chris Lyons to Qk4!