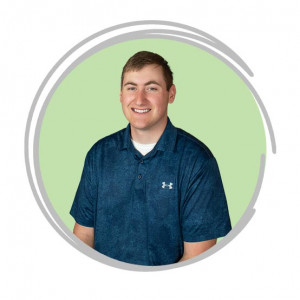 "What made me pursue Land Surveying is growing up helping my dad [Kelly Carr] got me interested in the field and it is the perfect mix of being in the office and working outdoors."
We are excited to welcome Ethan Carr to the Qk4 team!  Ethan is joining our Land Survey department as a full time Land Surveyor in Training. He will be performing field work as well as processing data in Qk4's Frankfort office.
He recently graduated from Glenville State College with a bachelor's degree in Natural Resource Management and Land Surveying Technology.
Ethan's favorite thing about his job is that it is something new every day and you never know where it is going to take you or what you might see.
In his free time, he enjoys hunting, fishing, and spending time in the great outdoors.
Please join us in welcoming Ethan Carr to Qk4!